Link Point to Point dan Point to Multipoint
Secara garis besar, frekuensi dan perhitungan power hampir sama dengan point-to-point. Hanya saja jaringan point-to-multipoint ada yang mampu membentuk jaringan yang baik walaupun di antaranya terdapat penghalang (NLOS = Not Line Of Sight). Teknologi yang di gunakan adalah OFDM (Orthogonal Frequency Division Multiplexing).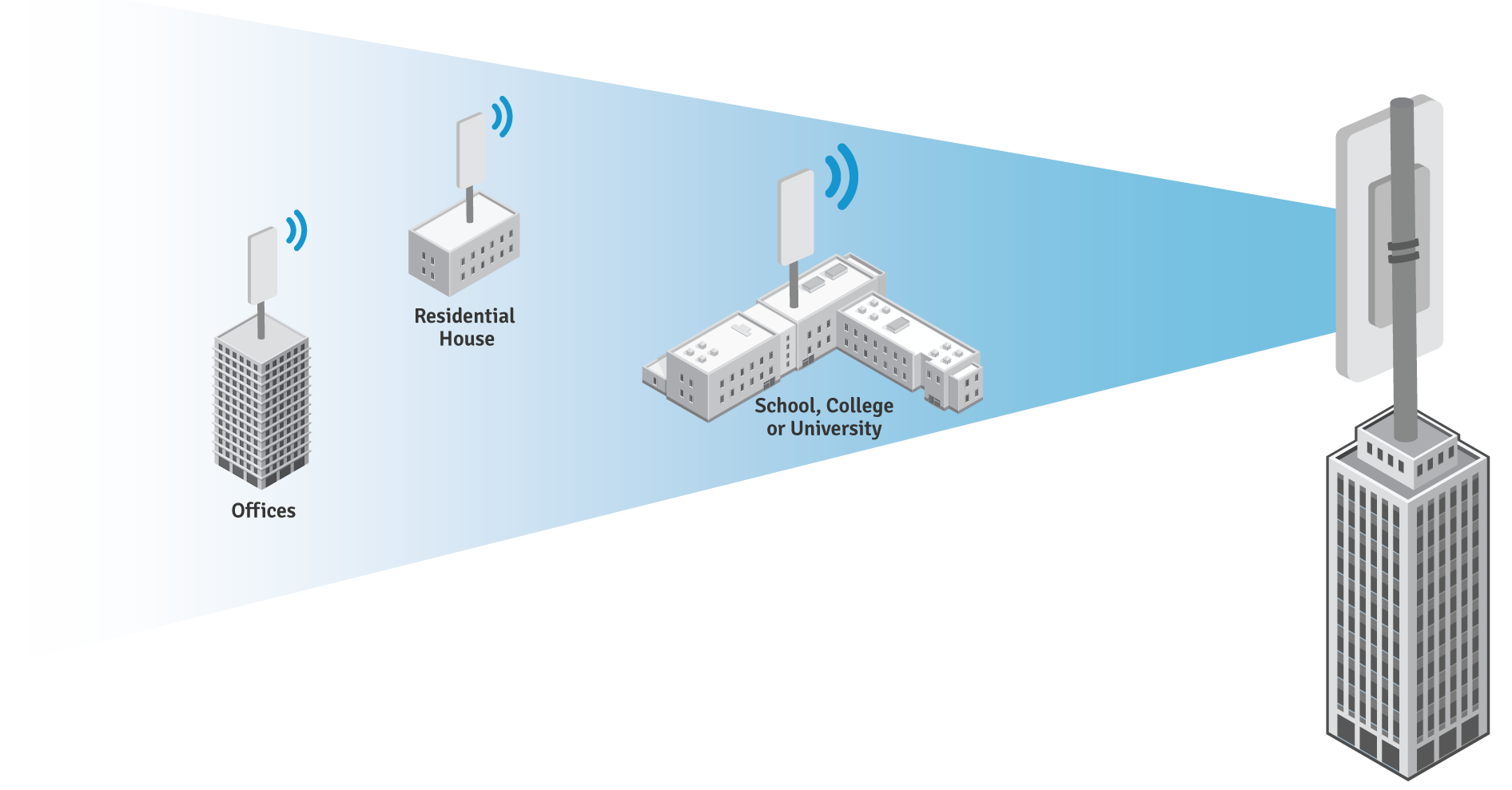 Fitur Point to Point  dengan media wireless untuk menghubungkan beberapa tempat yang berbeda sebagai penganti wired atau kabel ethernet dengan Frekuensi 2,4 G, 5 G. Harus memenuhi kriteria LOS = Line Of Sigh.